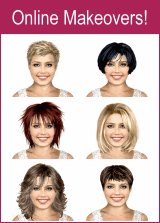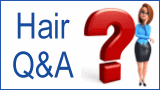 Neck Length Hairstyle with Angling
Emily Deschanel attended the 2010 Fox Upfront Programming Presentation Afterparty in New York on May 17, 2010 and her beautiful multi-brown hair glistened with health.


Her medium length hairstyle was fashioned into a semi-bob. The angling begins at the top of her bangs and slithers down her sides to blend around her neck. Her bangs are the highlight of her haircut, as they flip over her eyebrows giving a peek-a-boo effect or are combed over to the side. With the serious structure of smoothness, the bangs extend a lighthearted bounce to her overall appearance.


Emily has the ideal hair length with a good easy hairstyle. Because her hair is only the length of her neck, there isnít the slightest amount of drag upon her look, but most definitely a dazzle.

Emilyís makeup is lightly applied with darkened eyebrows, a smoky green shadow, eyeliner, lashes and mascara. She is also wearing the smudged iridescent brown under her eyes; as is the trend today. There is a light pale blush that is blended in with the fleshly pink lip tone.

Related Post: More Emily Deschanel hairstyles