Hairstyle For Women Over 50

Click to enlarge

Eileen Davidson was seen at the November 14, 2009 30th Anniversary MOCA Gala in Los Angeles, California wearing her medium length hair with the traditional side part and bangs that transport over one part of her eye and under the hair on the sides.

Her hair is combed behind the ear leaving a small thin tendril on the other side. It descends on an angle on her sides from her back and appears to be growing out into a bob style.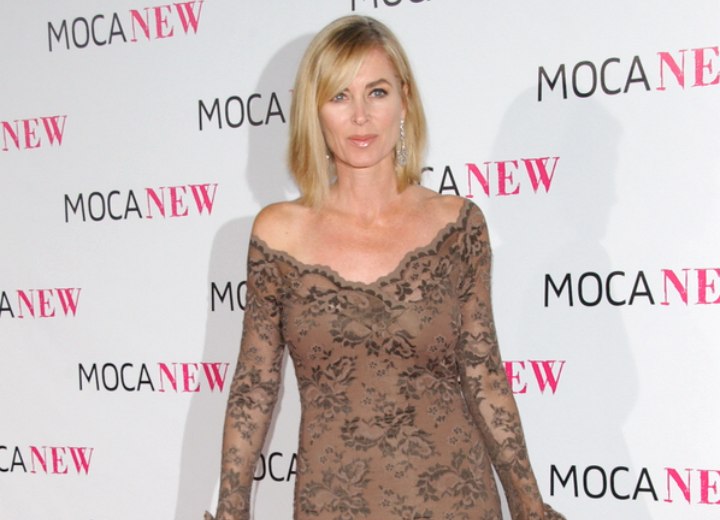 For those of you who like your bobs a little bit longer, you may consider Eileen's hair length. The use of a flat iron or a large round iron would bring the straightness needed for this hairstyle. The maintenance factor would depend upon how often you wash your hair, because of the need to straighten it after you blow dry. When you look around a little bit, you will find many hair products on sale and worth a try, especially if you need to combat the frizzies.

Eileen's hair color is a myriad of sliced warm blondes and browns and has shadows in various parts. Do not attempt to foil your hair like this at home, keep the peace and leave it to the pros.

Her arched thick eyebrows are delightfully lush and rich looking. The color of her foundation is compliant with her pinkish skin and there is a warm light brown eye shadow blended in with thick black eyeliner. A tawny bronze/blush is given around her face and a frosted neutral lip color.

Related Post: More Eileen Davidson hairstyles