Claire Danes' Simple Sleek Hairstyle

Claire Danes looked artsy and beautiful all at once when she showed up for the 2014 Live Arts Gala in New York on April 22nd, 2014. The actress' hair falls at a nice length, a couple of inches past the shoulders.

Any longer and it would become a bit overwhelming for her. You always want to keep length in mind and remember that sometimes hair can be too long for your frame.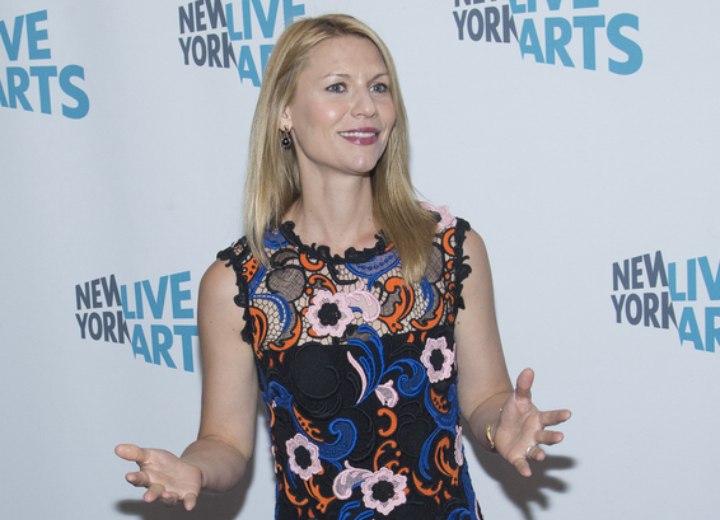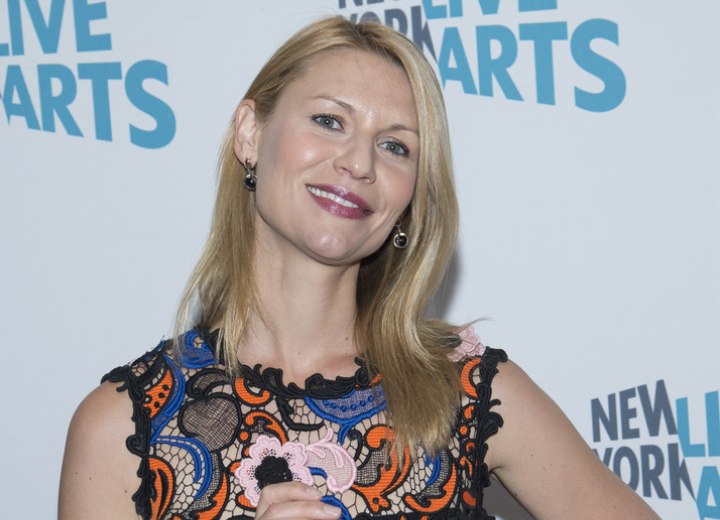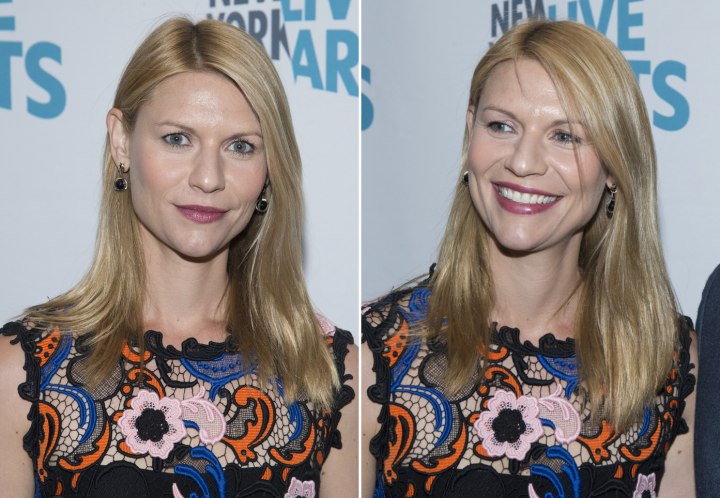 Danes parts her sleek strands slightly right of center and tucks the hair behind her ear. This creates a subtle asymmetry that adds a cool and interesting element to the hairstyle.

Claire's locks are blown out smooth and straight and polished off with a shine serum. A flat iron was not used on her hair because strands don't look stick straight but rather they have a soft and sleek feel with a subtle bend.

We love Claire's blonde hair color! Her light skin and green eyes go well with a light hair color. A pale beige base color is broken up with finely woven platinum colored highlights.

The result is absolutely gorgeous! This sleek and simple hairstyle is a good choice because it doesn't compete with her more intricate and detailed wardrobe choice.

Related Post: More Claire Danes hairstyles