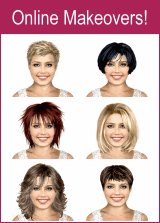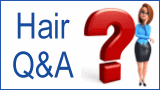 Curls and Silk Shirt Dress
Chelsea Handler was seen at the Comcast Entertainment Group Red Carpet in Pasadena, California on January 05, 2011 and she wore her blonde hair parted in the middle with two very slight waves on each side and scrappy thready curls around her head. Her darker blonde hair is seen underneath the rest of her hair in the back and then works its way up into more of a taffy color, until the very top is almost platinum.


It looks like Chelsea has a good thick cover foundation on her face. She keeps her eyebrows thin and slightly darkened. There is a light pinkish shadow, mascara and eyeliner and there seems to be small amounts of blush with a medium pink lip color.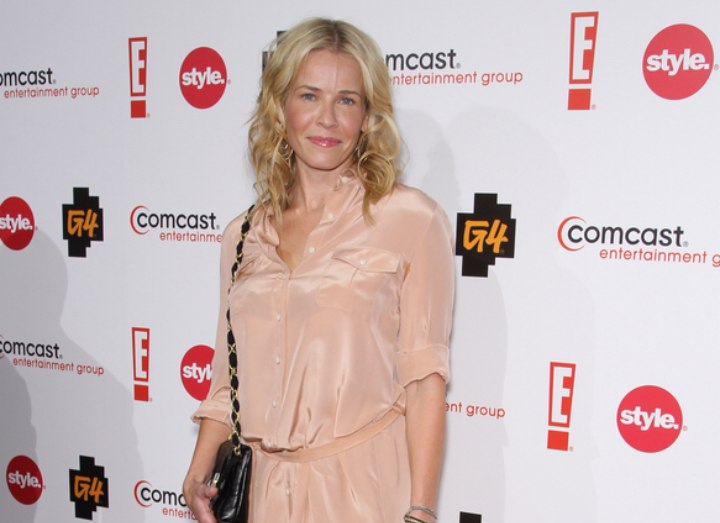 Suggestions: Chelsea is wearing a gorgeous light pink silk blouse dress or shirt dress that is to be drooled over, yet the color does nothing for our girl. Her skin color is so pink that there is barely any contrast between blouse and her skin. Because of the pink on her skin and her blonde hair the wisest thing Chelsea could do is to put on a muted shade of green that would help balance her facial makeup and those pink tones. A muted green shade would usher in a more sophisticated and conservative look, especially with a green sequined scarf around her neck. Her hair would look much better in an upswing and bring the essence of formality to this attractive celebrity.

Related Posts:
More Chelsea Handler hairstyles
Your hair and skin color versus clothes color