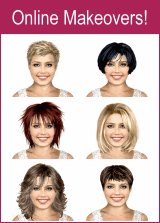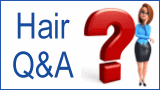 Arielle Kebbel with Shoulder-Length Hair

Dark-haired Arielle Kebbel made her appearance at the October 28th, 2006 World Premiere of "The Grudge 2" with a shoulder-length, long-layered hairstyle that is carefully sculpted into a mass of sleek, loose curls. The side parting and side-swept fringe frame a heart-shaped face that is carefully enhanced with pastel colors on the cheek and lip (the latter with added shimmer), while the eyes are made dramatic by lush lash treatments and bold liner. It's a perfect look to emphasize youth and vitality.

Speaking of vitality, the deep-cut sweetheart mini-dress with the sheer puff-skirted overlay and bare, bow-enhanced back is a fun party ensemble. And going with the "less-is-more" esthetic, Miss Kebbel opts to eschew too many accessories and leaves the adornment to a boxy, beaded clutch and black, open-toed pumps.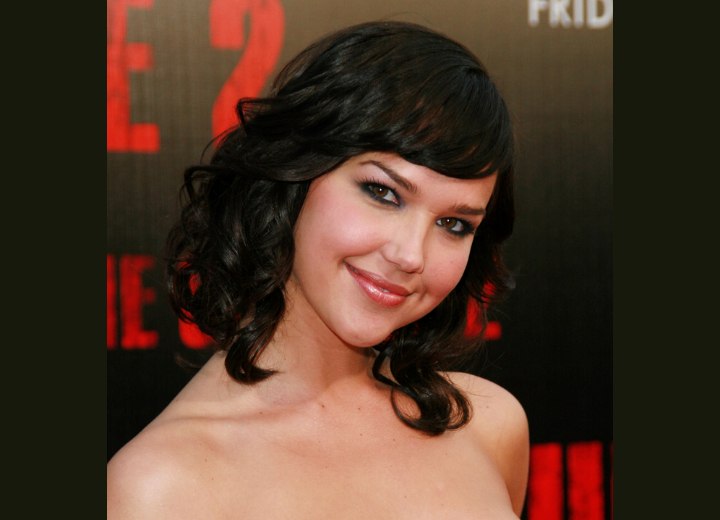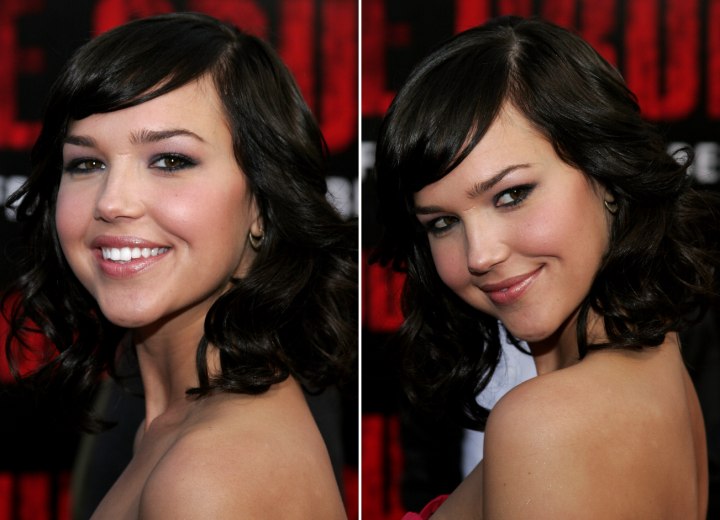 Related Post:
More Arielle Kebbel Hairstyles